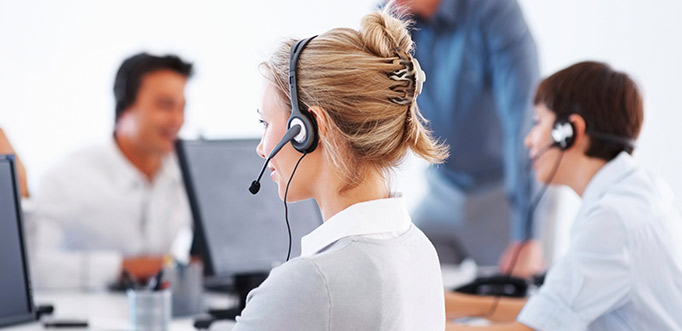 Service Desk 24 x 7 x 365
Service desk should be simple – but this is often not the case. Are your staff and customers left waiting on hold trying to get onto the IT help desk? Are both they and your Accounting team frustrated by spiraling costs and difficult to manage systems and resource issues?
BOLDtech provide comprehensive Support and Management Agreements which cater for whole of business support - from ISP's to Endpoint, alts, adds and changes, and everything in between, we provide a one-stop shop for the monitoring and management of your complete ICT system.
The most important aspect of our support is the proactive work that occurs behind the scenes to prevent issues from arising in the first instance - the old adage of "an ounce of prevention is worth a pound of cure" holds true, especially in the complex ICT systems of today.
Desktop Solutions and Management
BOLDtech's Desktop Management Services provide you the ability to pro-actively manage and asset track your desktop and laptop fleet. Using key technologies from Kaseya and ManageEngine, we are able to track all your devices in real time. Our automated desktop management software provides valuable information and features which automate and simplify the management of your desktops and laptops.
Device Management
BOLDtech's Mobile Device Management Services provides you the ability to pro-actively manage the proliferation in use of Smart Phones, iPads and iPhones within your company. These devices have provided businesses with great productivity gains but also expose your business to new risks such as having corporate emails and data on these devices. Using key technologies like Kaseya VSA and ME DesktopCentral, BOLDtech is able to track all your devices in real time and perform tasks such as remote wipes on stolen or lost devices.
Microsoft Office 365
Office 365 is essentially a Software as a Service (SaaS) solution which is supplied by Microsoft but requires the customer end user to have a Solutions business partner to design, implement, migrate and manage the solution. Whilst there are many advantages to this type of Email & Office automation service there are also many complexities.
BOLDtech brings a wealth of Infrastructure Management experience and Microsoft solution design skills to this service, we welcome the opportunity to discuss how we can design, implement and manage Office 365 solutions for customers as a stand-alone end-point managed solution or as part of an integrated, comprehensive cloud solution.