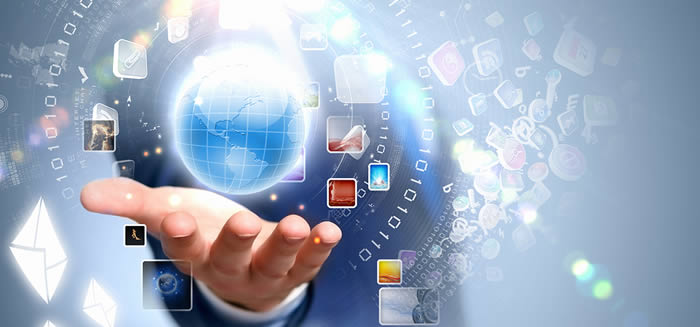 Virtualisation
Save money, time and the environment by virtualising your servers, operating systems, storage, software and network, and increase the operation and flexibility of your hardware platform. Run multiple operating systems and applications on the same machine at the same time.
Virtual machines and virtual servers enable you to reduce management and maintenance overheads, energy consumption, data centre space and system complexity. They offer simplified disaster recovery and business continuity planning. Get more out of your existing resources through server consolidation – increase utilisation and decrease operational costs.
Security Reviews
How vulnerable is your system? How would your business cope if your systems were attacked, all your data was lost and key company secrets stolen?
BOLDtech's security reviews can put your mind to rest. We'll undertake a complete security audit your current systems and quickly identify potential threats and vulnerabilities. Your network security will be audited through thorough security tests and in-depth evaluation by our IT consultants. We'll then help you to understand your current and potential threats and provide manageable strategies and tactical recommendations for protecting your digital assets.
Find out more about our Security Management service and how we can keep you protected on an ongoing basis. Varying levels of support are available depending on your requirements, and you can rest assured that you're in safe, reliable and professional hands.
Infrastructure Design
Our experienced IT architects will work with you to understand your current and future requirements to kick the design process. Tell us what you need and what you're trying to achieve and we'll recommend a solution that utilises the best of today's technology.
Through a consultative approach BOLDtech will take you through the design process to ensure our solution recommendation aligns with your business requirements including budgetary constraints. From simple networks to complex systems, our talented team will work with you from the initial concept design through to implementation, training and ongoing infrastructure management. As a leader within the IT services industry, BOLDtech is committed to the success of your project.
Systems Integration
Systems Integration Solutions from BOLDtech will revolutionize the way you do business by removing barriers and increasing operational efficiencies utilizing best of breed products and architectures
BOLDtech takes integration very seriously and will help you through the entire process. From initial concept design to project rollout, we will test, re-test and then test again to ensure compatibility. All equipment, old and new, will be operating to optimum efficiency and seamlessly together by the time we're through.
Most organisation's IT infrastructure combines WANs, LANs, servers, clients, databases, email, security, disaster recovery, cabling, PABX, application deployment just to mention the more common components. The set up and management of which is complex and represented by multiple vendors. Our IT consultants can simplify the management, development, maintenance and support of your IT Infrastructure in the most cost effective way, minimising downtime and maximising staff and systems efficiency.
IT Resourcing
Our business focuses on Managed Services, IT Solutions and Cloud Computing Services, which makes us the ideal company to partner with when it comes to finding talented individuals in these competency areas to fill your own IT Contractor and/or permanent staffing positions.
BOLDtech out-sourcing delivers high quality, skilled staff when and where you need them. Whether you're after a short-term, stop-gap solution, or a longer-term, project-based fulfilment, BOLDtech's experienced resourcing team is always available and can usually supply staff who can walk straight into your office and begin work!
Hiring contract employees is a perfect solution for organisations in need of a temporary solution, for example, in the delivery of large projects, covering for employees on leave or during heavy, time-sensitive workloads. By resourcing through BOLDtech, you save time and money by using our industry expertise in providing the right resource at the right time.