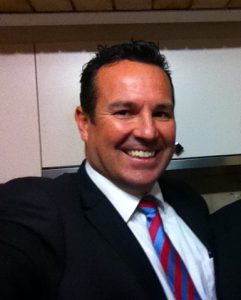 Having first gained 3d Computer Design and  Animation experience through the Mechanical Engineering and Architecture/Building Construction industries that he had been qualified for, Craig found his real interest in Information Technology and Communications (ITC) that underpins all modern business.
He has since pursed Information Technology as his primary area of expertise for the past 30+ years, and in addition to his Business and Engineering qualifications, has gained further IT qualifications, vendor certifications and a host of experience in providing IT Systems Design, Engineering and Administration across a wide range of clientele spanning many industry sectors.
Craig was often engaged as a trouble shooter, resolving issues and providing business solutions became his stock in trade, often finding opportunities required a broad skill set and therefore modeled his business BOLDtech to provide holistic solutions, offering both on-premise IT hardware/software solutions backed up by Managed Services, along with a comprehensive range of Cloud Service offerings.
Craig has many vendor certifications from Telstra, Cisco, Microsoft, TrendMicro, HP to name just a few. He is currently completing a BA in Applied IT at Latrobe University
Craig Dehring is on Facebook and Instagram
Additional Info